Jacob Reunites With His Brother Esau
Posted by
jbeck
on Jul 17, 2013 in
Wednesday Night Bible Study
|

0 comments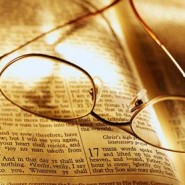 Podcast: Play in new window | Download (Duration: 1:02:02 — 28.4MB)
In tonight's study, Brother Keith takes us through Chapters 33-36.
Verse of the Day

Jesus replied: "'Love the Lord your God with all your heart and with all your soul and with all your mind.' This is the first and greatest commandment. And the second is like it: 'Love your neighbor as yourself.' — Matthew 22:37-39 (NIV)
Recent Posts

Login

About the Author

jbeck

I enjoy building websites and taking on many projects that involve the glory of God's kingdom. I'm also very proud to be a member of a church that preaches Christ and doesn't water down the message of the gospel while doing it.
Archives