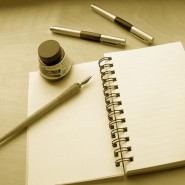 There is a lot going on here at CGBC lately, and it's so good to see the building's being utilized!
Tuesday evening's the Girl Scouts usually meet in the Gym, Wednesday evening there's a Bible study on Genesis @ 6:30 pm. in the Sanctuary, that's just been wonderful, and then @ 7:30 pm. Chaffee Biggest Loser's meet in the Rec. Center for some exercise and fun, and Friday evening @ 7:00 pm. it's Volley Ball, which is always a good time!
And of course every Sunday it's Sunday School @ 9:30 am Worship/Children's Church @ 10:30 am. and Adult Bible study (both Ladies and Gentlemen), and Youth (kindergarten-12) @ 6:00 pm.!
There really is something and someplace for everyone here @ CGBC!
Come and see for yourself.
God is Good!
All the Time!
Pastor Bob