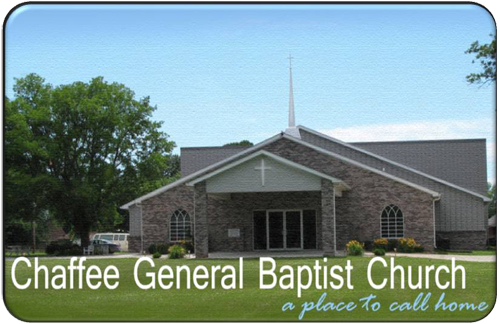 Welcome to Chaffee General Baptist Church!
If this is your first visit, we would like to thank you for taking your time to see us.
We are dedicated to making disciples by:
"Encouraging growth through the Grace and Knowledge of the Lord Jesus Christ."
To learn more about us please visit About Us and the content under that section.
Our Service Times are as follows:
Sunday School – 9:15 AM
Sunday Morning Service – 10:30 AM
Sunday Evening Services – 6:00 PM